1940 Census
BillionGraves, 12 years ago
2 min

read
6092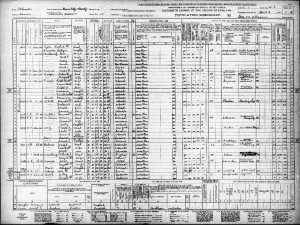 The 1940 Census is out! Not only can you view the records for free (unlike previous census images), but you can download your research right from the site.
An index for the 1940 census does not yet exist, but FamilySearch is providing a way for volunteers to index the census so that it can be searchable and available to the public. The indexing project will greatly improve your ability to research the wealth of information included in the census, so to expedite the indexing process, you can join the volunteer effort! Visit the FamilySearch website to get started. You can also sign up on the 1940 Census website.
When you need a break from indexing the Census, head out to your local cemetery for some fresh air and snap some pictures while you're there! It's always exciting to have access to new research like the 1940 Census, and when you document a cemetery for the BillionGraves database, you are providing new and valuable research for people all over the world.
Besides the obvious excitement of gaining access to new family history research, the hubbub surrounding the release of the 1940 census is the fact that there are many people alive today who are actually included on it. Babies born in 1940 are only in their early 70s now, and their parents could still be alive as well. When you study the census, you'll be able to make important family connections as well as find occupations, immigration data, and locations for your own relatives.
You can access the 1940 Census at these sites:
[Correction] Images are free until the end of 2013 at Ancestry.com
Related posts