Biking and BillionGraves: 1700 miles, 42 days, 5 Cemeteries
BillionGraves, 10 years ago
4 min

read
5226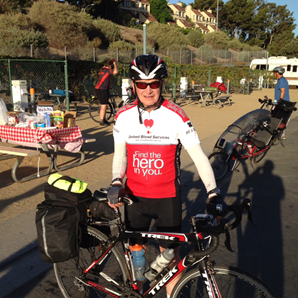 Meet Denis, the BillionGraves biker. Okay, so he didn't bike 1700 miles down the west U.S. coast ONLY to take pictures for BillionGraves, but he definitely made it a priority last fall to stop at every cemetery he passed to take as many pictures as he could.
His motivation? "I find BillionGraves almost addictive" he admitted. "[It's] great to have two interests that provide a sense of satisfaction and allow me to exercise at the same time."
Denis Ashton, a retired teacher from Gilbert, Arizona combined two of his passions—biking and BillionGraves—in one epic trip called the Pacific Coast Tour. His group of 11 people started in Vancouver, British Colombia and rode down the coast until they hit Mexico. All in 42 days.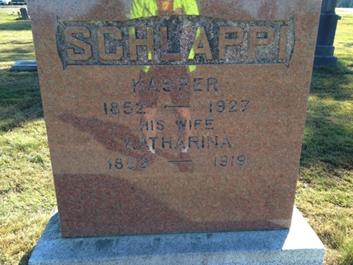 Yet, he still found time to take as many pictures as he could at five cemeteries along the west coast: Tillamook IOOF Cemetery, Westport Cemetery, Little River Cemetery, San Carlos Cemetery and Halcyon Cemetery. Thanks to the external battery he brought with him (which kept his phone charged for about 45 hours of continuous use) he was able to take a total of 1,110 images!
Denis started biking before he retired and found he needed something to keep his physical body in shape. He entered a couple 100K tours and found he could do the distance, so he started training more. Eventually he came in contact with a man in Florida who was organizing this Pacific Coast Tour and signed up. The group consisted of 11 people from all over the world: Nova Scotia, Vancouver, Florida, Missouri, Ohio, and South Africa. And most of them were 50+ years old!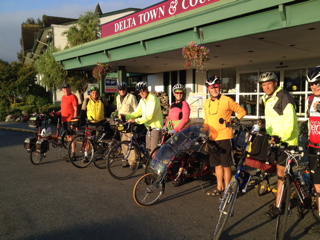 Denis soon found that each person in the group had a remarkable background. One man—who was 26 years old from South Africa—worked in Australia and Canada. Each day he would plan out the route for the group and always beat everybody to the next campsite.
One lady turned 49 on the trip. When she was 18, a friend's father dared her to sign up for the Canadian Navy. 30 years later, this bike trip was her celebration for the end of her career in the Navy.
Another guy walked across the entire country of Spain just because he wanted to see if he could do it.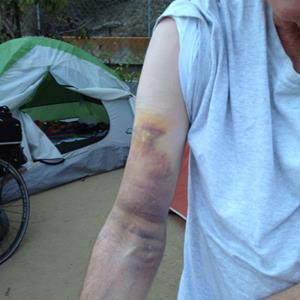 Needless to say, this group was a group of the greatest, most interesting people, including Denis. At one point during the trip, he was riding with a bag on his handlebars. It broke loose and went under the front tire which caused Denis to fly off the bike, tearing his rotator cuff.
And yet, his very first thought after the crash was "Can I finish the trip?" His legs were bleeding, his shoulder was obviously hurting badly and his thought was "I've come this far, I want to go all the way!"
He made the rest of the trip with a torn rotator cuff!
Toward the end of our conversation, Denis told me he had several personal experiences during the grueling trip. One was spiritual, and two were profound physical/mental experience. About one of these experiences, he said:
"When I was swinging my leg over [the bike at the beginning of the day], I had a period of euphoria that I've never experienced in my life. I know that exercise is very good for the brain. I advise my clients [he currently counsels people in behavioral crises] to exercise, because it's good for your brain."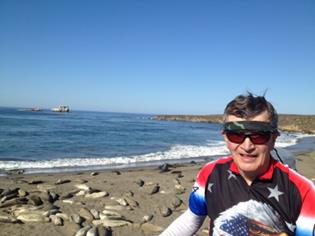 This September, Denis is planning on doing another trip that starts in Santa Fe, New Mexico and ends in New Franklin, Missouri. That's 1000 miles in 20 days with higher altitudes than Denis has ever ridden before. And yet he still plans on taking pictures for BillionGraves any chance he gets along the way. What dedication!
"I would love to connect with other people doing BillionGraves who also love bicycling," Dennis told me. If you like biking and BillionGraves, let us know; Denis would love to hear from you!
I loved hearing Denis's story mainly because he is just one example of the kind of people who contribute to BillionGraves; thank you, Denis, for all you do for the BillionGraves project!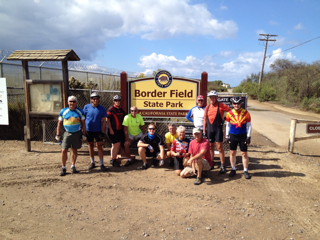 It was so fun to see how Denis incorporated BillionGraves into another activity he is passionate about. Where does BillionGraves fit in with your other talents/hobbies/interests? If you would like to share your story on the BillionGraves blog or know of someone who would, email lisa@billiongraves.com.
Related posts