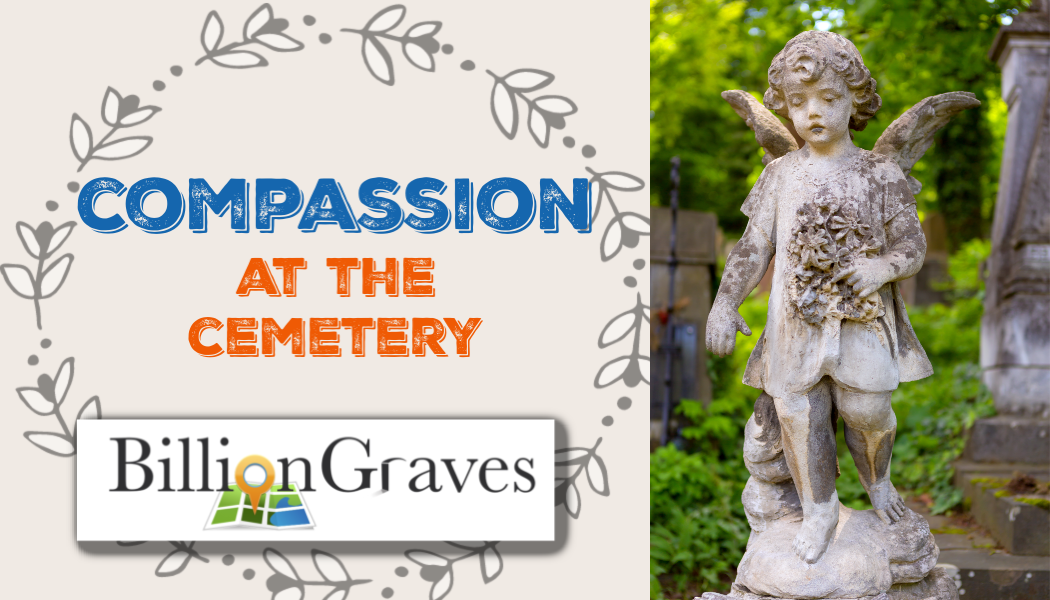 Compassion at the Cemetery
Cathy Wallace, 3 years ago
8 min

read
11524
Many BillionGraves volunteers show compassion at the cemetery by their acts of service, whether they are taking photos, helping to tend graves, or looking out for those who may be grieving.
This blog post shares the experiences of three special volunteers who inspire others with their examples.
---
Compassion at the Cemetery with
Carrie Paquette of Nashua, New Hampshire
Carrie Paquette of Nashua, New Hampshire is a BillionGraves volunteer gravestone photographer. She loves the idea of taking GPS-linked photos with the BillionGraves app so the gravestones can be marked on a map, allowing others to find their ancestors.
But Carrie doesn't stop there. She prunes shrubs and small trees. She checks for leaks in the water system. She weeds the perimeter and the graves. She plants flower gardens, waters young plants on new graves, and cleans up litter. She reports vandalism and other damage. Carrie even checks on the homeless living at the cemetery to see if they need anything and discourages them from leaving messes.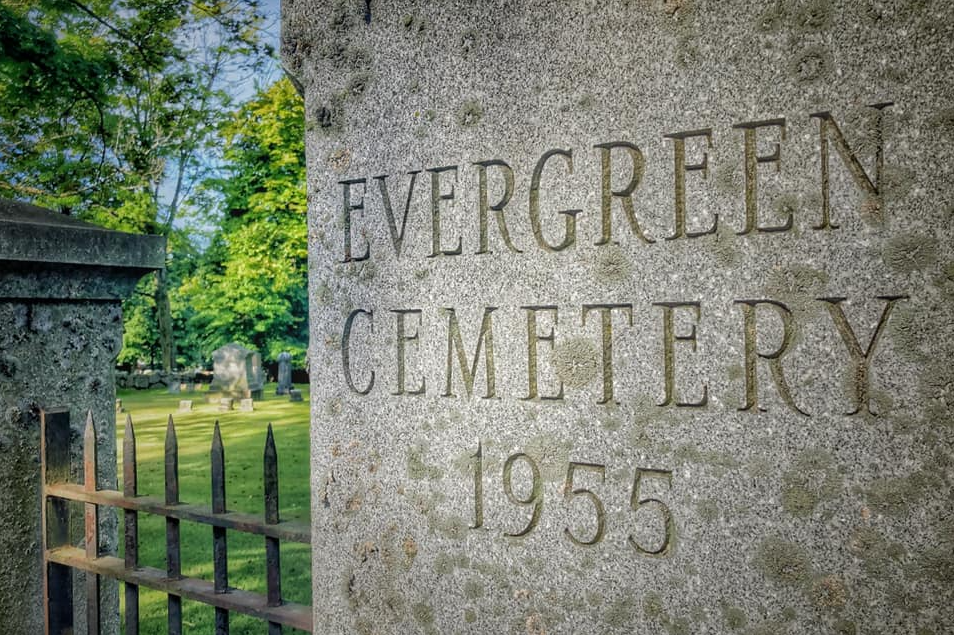 Cemetery Volunteer
Carrie has volunteered at Evergreen Cemetery for 22 years. Carrie said, "When I realized there are things that city employees aren't paid to do, I just started doing those things. Many municipalities appreciate volunteers and will even pay for supplies. Lots of people want to do these kinds of things, they just don't know that it is legal and acceptable to respectfully help maintain public places."
When mourners come to pay their respects, Carrie offers them the use of her tools and wheeled compost bin. She keeps a special eye out for activity around new graves for new mourners who come to visit, taking time to talk with them about their loved one. Carrie even asks if they have any requests from her about the decorations on the grave.
Carrie says, "I've had some really touching conversations about life with the people I meet. I have learned that it helps mourners psychologically to have me there watching over the graves. Many feel a responsibility to visit their loved one's grave every day but find it difficult if they are in poor health or don't live nearby. I let them move on by carrying on the rituals for them."
Tending Children's Graves
One tender service that Carrie provides is to care for the gravestones that are unmarked, particularly those for children, like the one in the photo above.
Carries says that one problem arises is with the graves of teenagers who have died in car accidents. Those who cared about these teens leave gifts as tokens of remembrance at the gravesite, even many years later. Eventually, they rust, decay, and cause the gravesite to look messy.
The cemetery employees won't touch the items and the family feels guilty to remove anyone's tribute. So Carrie makes agreements with family members to discretely remove the tributes when they become unsightly.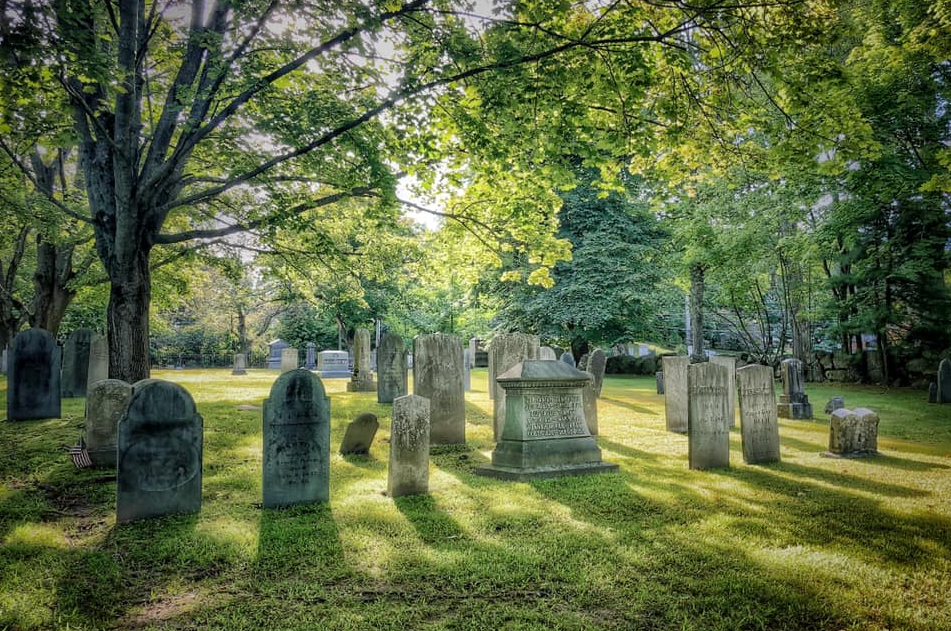 Family – Not by Blood but by Love
One of the most touching things that happened to Carrie at the cemetery was when an elderly man found her pruning the rose bush on his wife's grave. At first, he thought that Carrie must have known his wife before she passed away. When he found out that Carrie didn't know his wife, but that she did it because she saw him visit the grave often and felt that it would be important to him, he cried.
The man told Carrie that he was worried because he had no descendants to maintain their grave after he died. Carrie told him, "I don't have descendants either, so I understand." She then offered to do it or to find someone else to carry it on.
Carrie said, "At that point, I was made an honorary descendant as he continued to repeat, 'I love you!'
"He died soon afterward. But I still continue to care for the plants he planted and I always keep a love bird figurine there to represent the two of them."
---
Compassion at the Cemetery with
Bill Valaski of Cincinnati, Ohio
One of BillionGraves top photographers, Bill Valaski, photographs gravestones in the greater Cincinnati area of southwest Ohio, USA.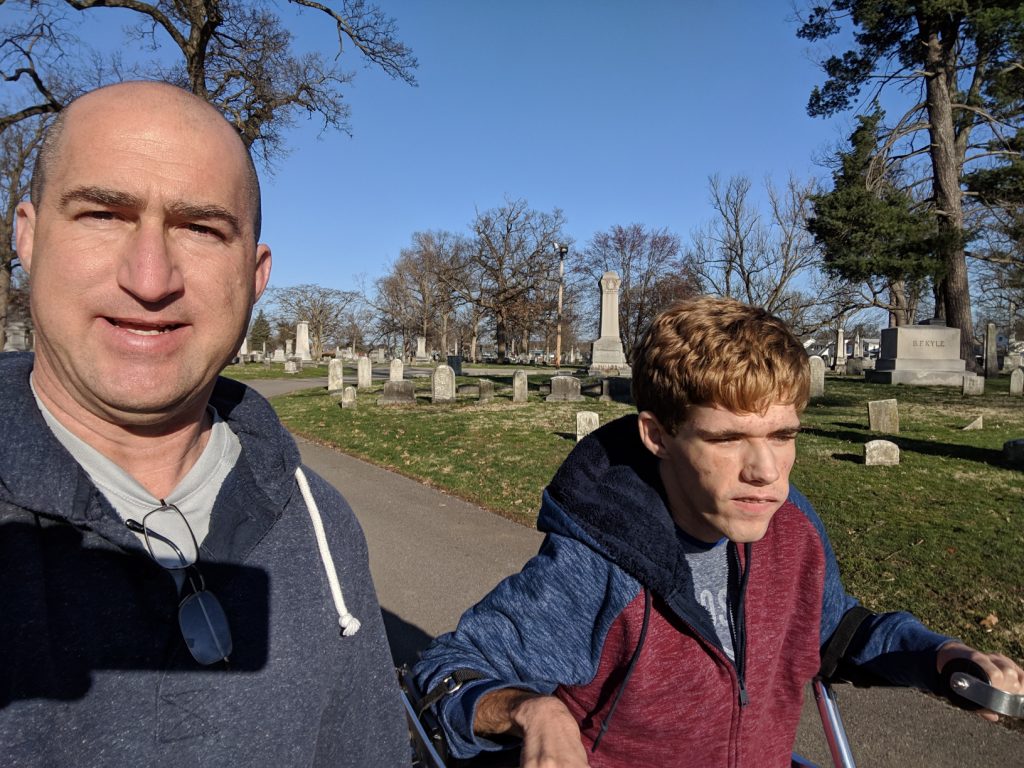 Bill said, "My son, Michael, has cerebral palsy and frequently accompanies me on my cemetery visits – it gives him an opportunity to walk and be outdoors when the weather is warmer."
Bill discovered BillionGraves while researching burial locations for a family member. He said, "I was familiar with Find A Grave, but their participation process to add and transcribe headstones was centered on single memorials. When I visited BillionGraves and experienced how the transcribing process would allow you to add single headstones as well as whole cemeteries, I saw the service as a way to give back to the genealogical community and family researchers similar to myself."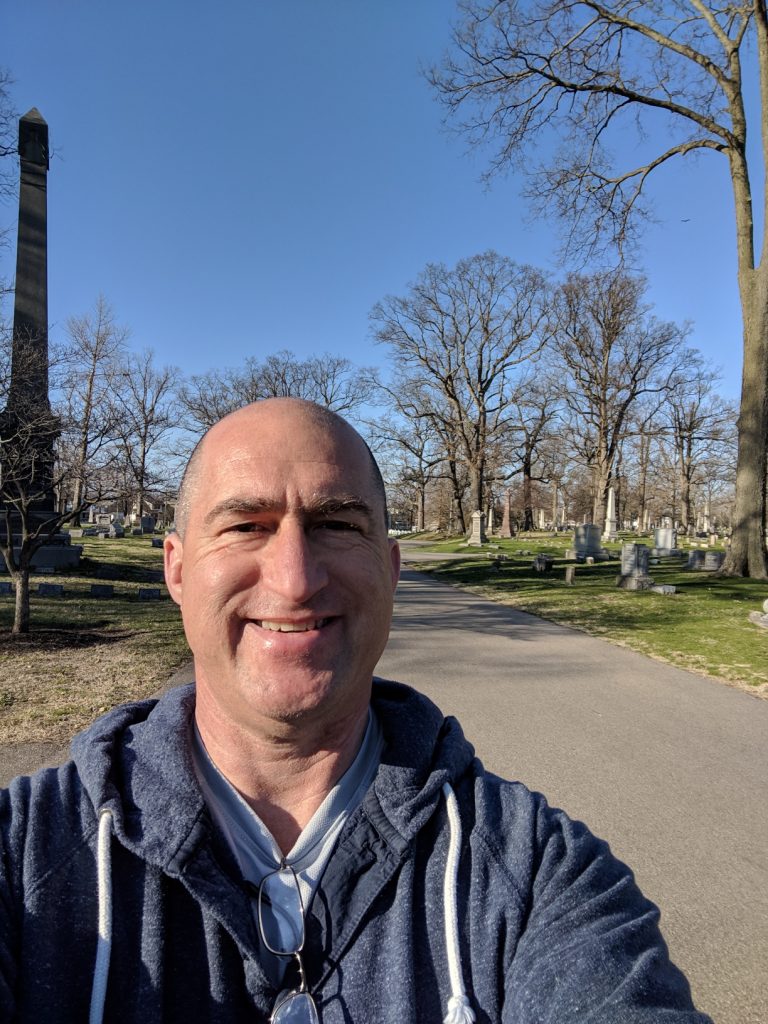 Bill has always enjoyed visiting cemeteries because they are often beautiful, like parks, and many in his area have artistic markers. His favorite experiences have been excavating and photographing grave markers in the Dayton Memorial Park Cemetery in Dayton, Ohio.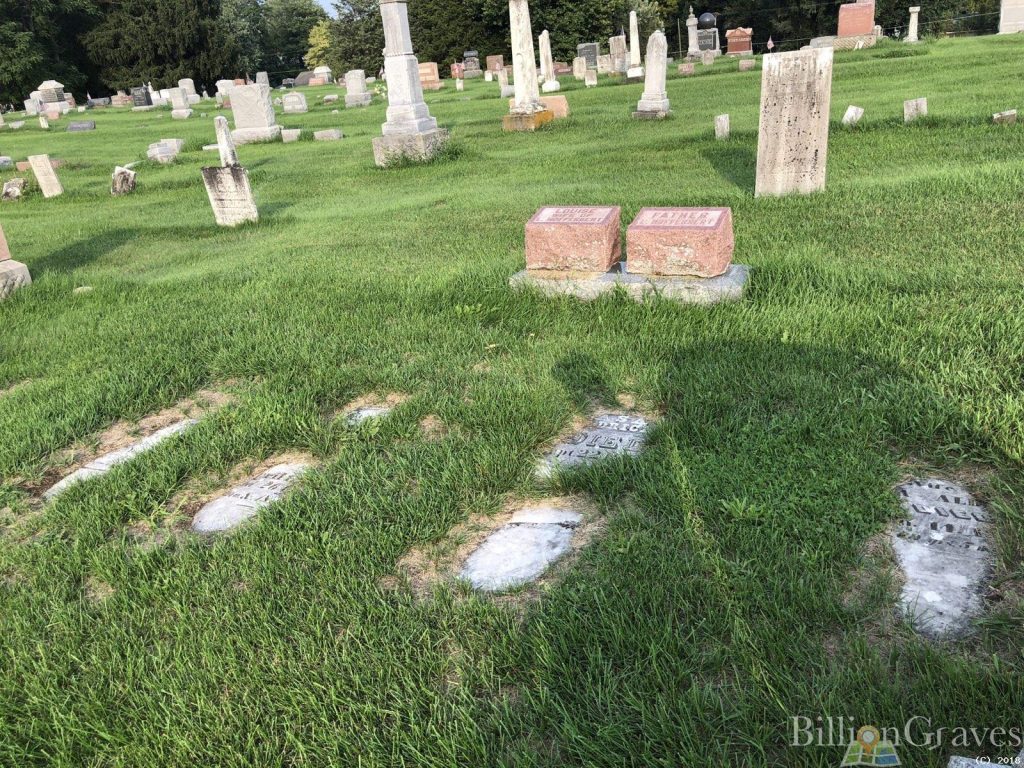 Bill sometimes feels like a treasure-seeker at Dayton Memorial Park cemetery. He said, "I found that not only were there markers at grade level, but the soil is sometimes soft enough that markers sink and are completely lost. I bring tools to probe the soil where the grass is discolored – indicating a sunken marker. Then I carve back the grass and soil, and I have the satisfaction of photographing a marker that may have been hidden for decades!"
---
Compassion at the Cemetery with
Andrew Barfoot of Victoria, Australia
Soon after BillionGraves "hung up their shingle", Andrew Barfoot got out his phone, downloaded the BillionGraves app, and went to work.
Andrew is a genealogist. So he started taking photos of gravestones as a way to give something back for all that he received for free while building his own family tree.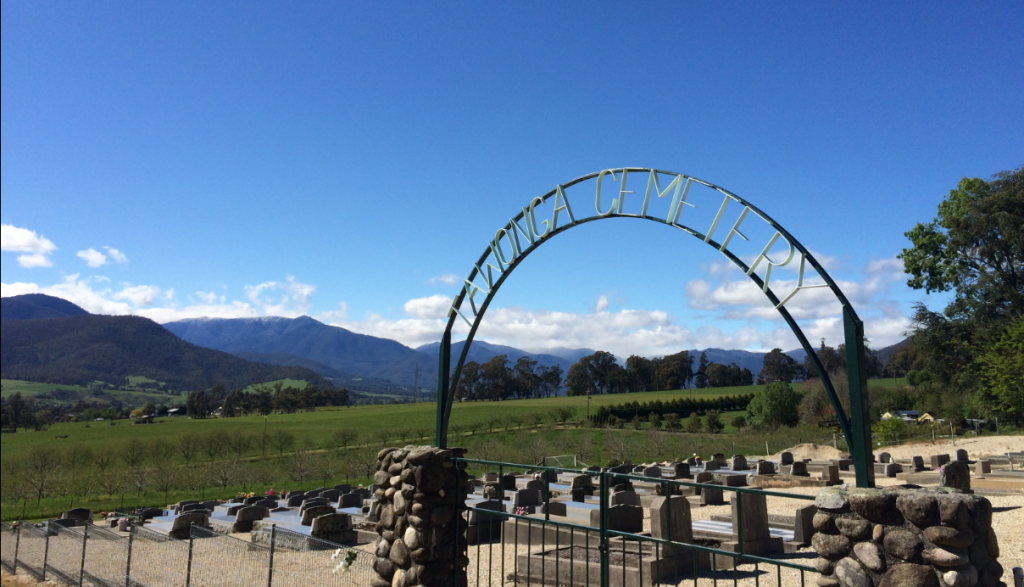 Traveling with the BillionGraves App
In the past eight and a half years, Andrew has trekked to about 475 cemeteries across Southern Australia, taking more than 55,000 photos of gravestones with the BillionGraves app. He has also transcribed more than 7,600 gravestone records.
Andrew's dedication to taking gravestone photos has taken him throughout the Australian states of Queensland, South Australia, New South Wales, Victoria, and Tasmania.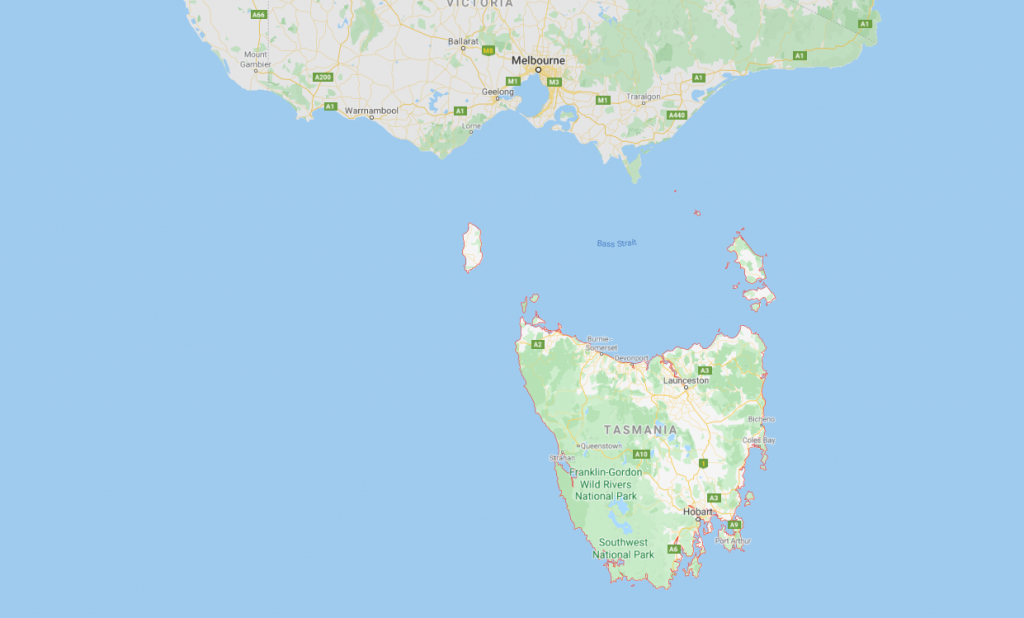 Tasmania is an island state of Australia. It includes the main island of Tasmania and 334 other islands. It is located 240 km south of the Australian mainland.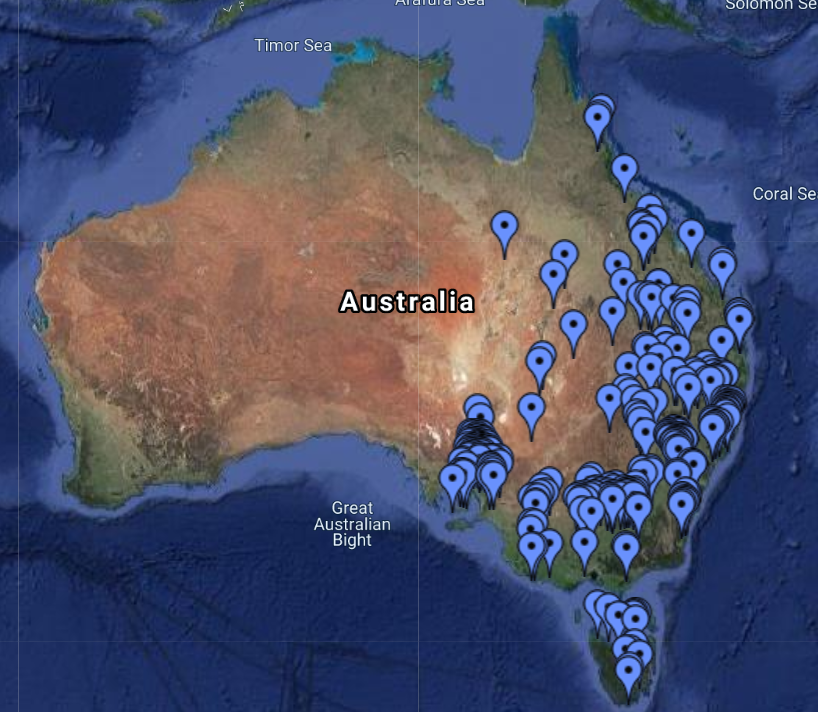 Documenting Seamen's Graves
Andrew documented gravestones at Edithburgh Cemetery where seamen from the ship Clan Renald are buried – some in individual graves with markers and some in a mass grave. The seamen died in what has been called "one of South Australia's most tragic shipping disasters". Of the 64 men aboard, 40 died.
A sign near Edithburgh Cemetery notes that "The funeral, on 3 February 1909, was a solemn affair attended by hundreds of residents from the town and wider district. Many of the mourners had risked their lives to aid the struggling survivors and had retrieved and cared for the bodies of those being buried."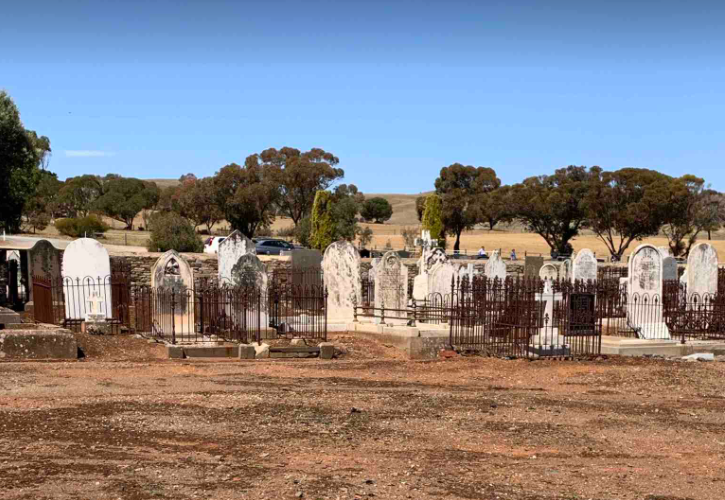 Adding New Cemeteries
Did you know that if you come across a cemetery that is not already on the BillionGraves website that you can add it? Click HERE to find out how in BillionGraves' blog post Insider Secrets from BillionGraves Super-Fans.
Andrew knows that very well because he has added about 25 cemeteries to the BillionGraves website – from Cockle Creek Cemetery in Tasmania to Kooringa Cemetery in South Australia.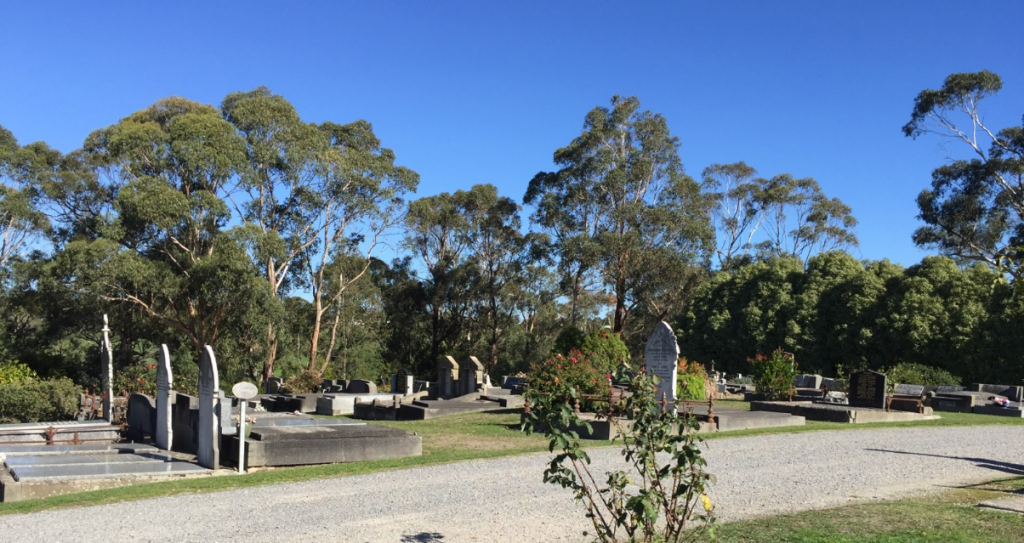 Advice for New Volunteers
With all that experience, Andrew has some advice for new volunteers:
"Figure out a system of how you will ensure you get to every marker. Then if you need to come back another day to finish the job, you will have a way of knowing where you left off."
"Don't go to a cemetery and just take a few photos to upload. Photograph ALL readable markers."
Keep moving at a fast pace when taking photos. "Don't stop to read each marker. There is no point in that."
And lastly, although the BillionGraves app functions on both Android and Apple phones, Andrew suggests that if you have a choice, to take gravestone photos on an Apple phone.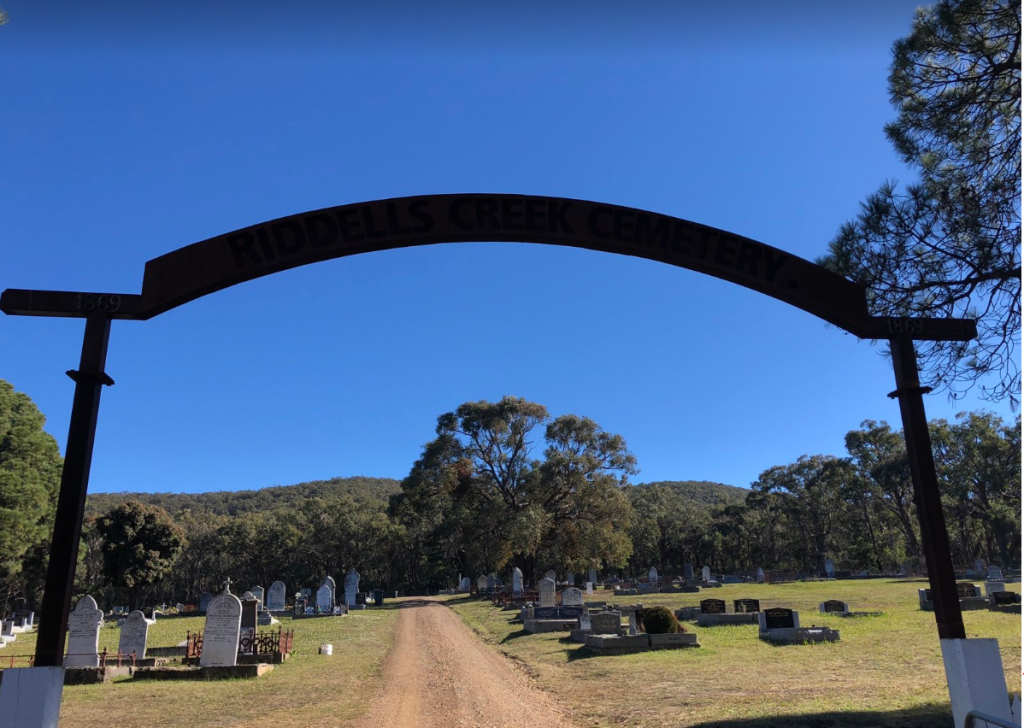 Preserving the Legacy of a Special Gravestone
Most of us who visit cemeteries on a regular basis find a few gravestones here and there that touch our hearts. Andrew saw a marker in a cemetery where a couple in the late 1920s lost six children due to inherited Rh factor issues. Andrew said, "the longest surviving child was dead within five days of being born."
It is gravestones like that one that motivate volunteers to keep taking photos. And it is the remarkable example of compassion at the cemetery in volunteers like these that keeps BillionGraves going strong.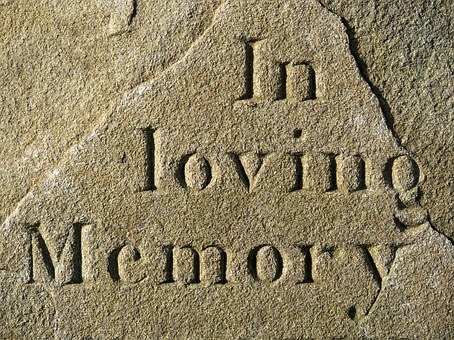 ---
Wishing you peaceful days of compassion at the cemetery,
Cathy Wallace
P.S. If you would like to take gravestone photos, click HERE to get started. You are welcome to do this at your own convenience, no permission from us is needed. If you still have questions or would like help after you have clicked on the link to get started, you can email us at Volunteer@BillionGraves.com.
Related posts