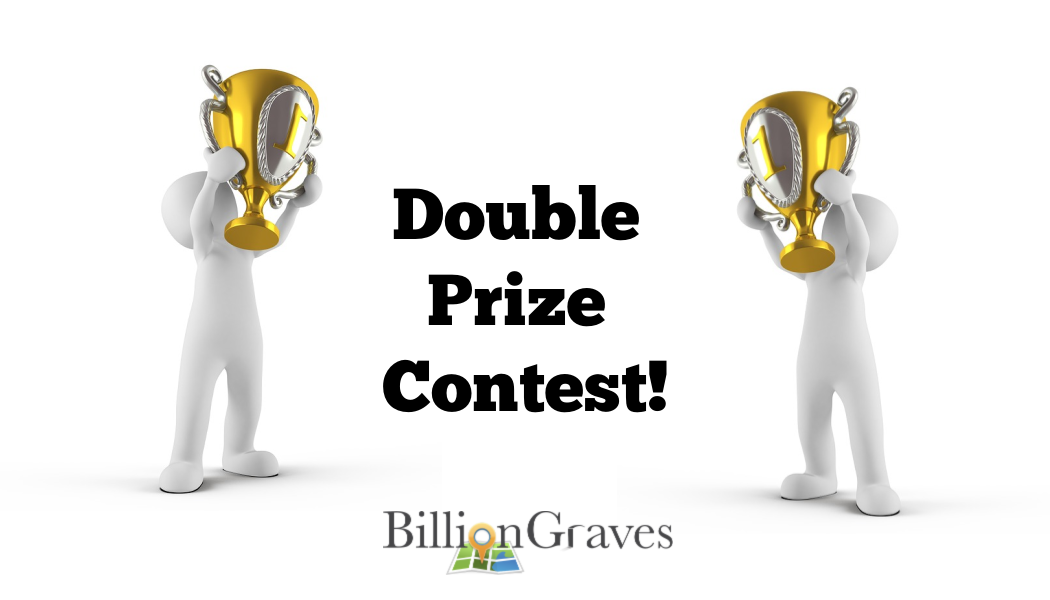 Double Prize Contest!
BillionGraves, 5 years ago
7 min

read
28875
Get twice the rewards with BillionGraves' Double Prize Contest! You could win a travel backpack or a phone power bank . . . OR BOTH! Or choose an Amazon gift card as your reward!
The travel backpack folds into a neat little packet to toss in your suitcase or purse. Use it to tote gear to the cemetery for photo-taking trips. 
The phone portable power bank will extend the life your cell phone battery so you can keep taking photos at the cemetery. It will give you the extra energy you need to keep preserving those precious records.
BillionGraves transcribers and photographers, you'll be able to take a laptop or phone on the road to keep those records coming in. Tuck the laptop into the travel backpack and charge your phone with the power bank in one of the pockets.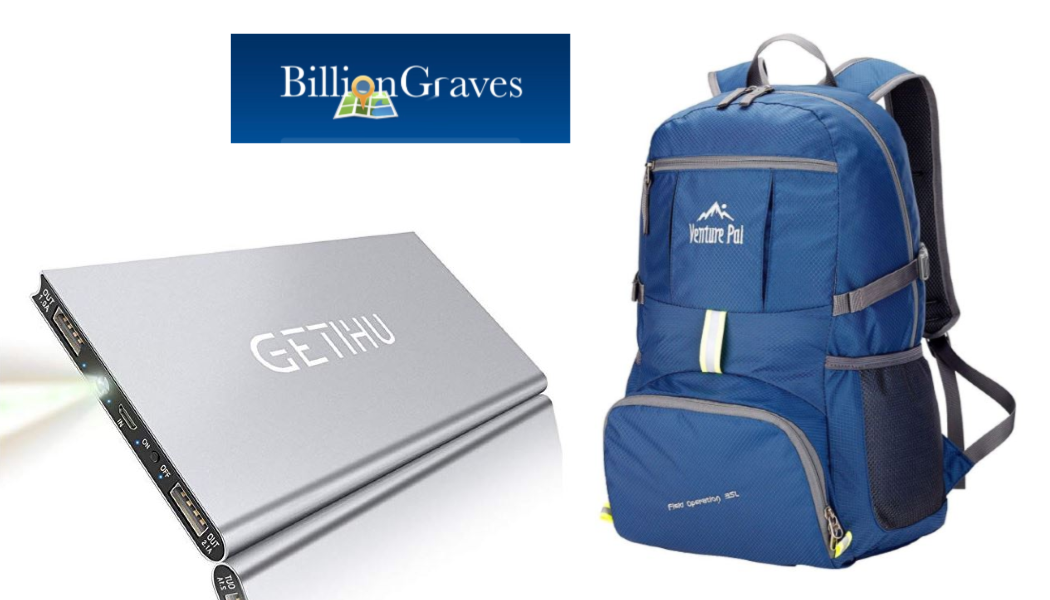 Here's How the Contest Works . . .
Each month BillionGraves resets its leaderboard. The leaderboard is a record of how many photos each of you have taken at the cemetery using the BillionGraves app and/or how many transcriptions you have done of gravestone names and dates.
During the month of June BillionGraves will be giving the top 3 photographers and the top 3 transcribers both a travel backpack AND a phone power bank! Double the prizes! Or the top 3 photographers and top 3 transcribers may choose a $40 Amazon gift card.
PLUS 12 more people who are on the leaderboard will be chosen at random to receive either a backpack or a power bank or a $20 Amazon gift card!
Lightweight Packable Durable Backpack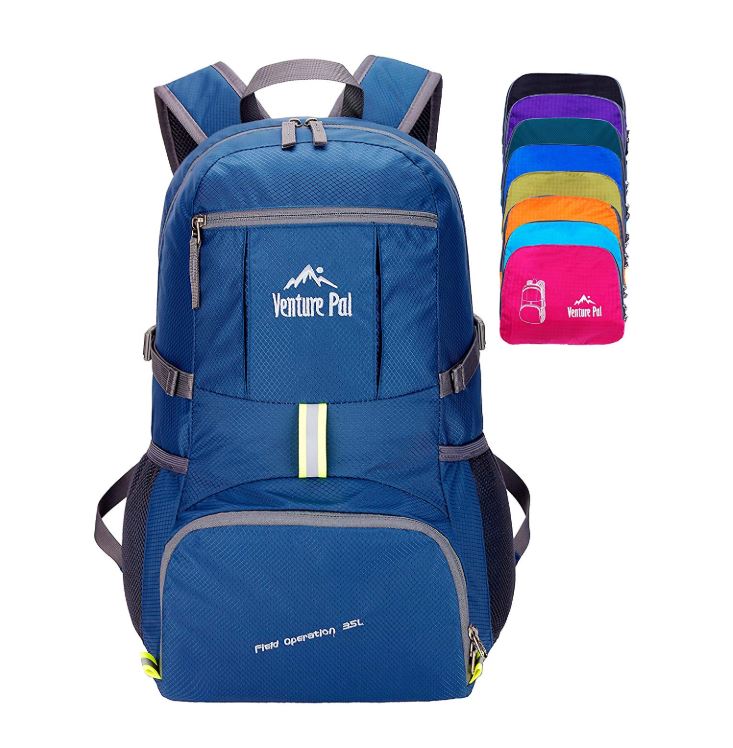 Choose your own backpack color!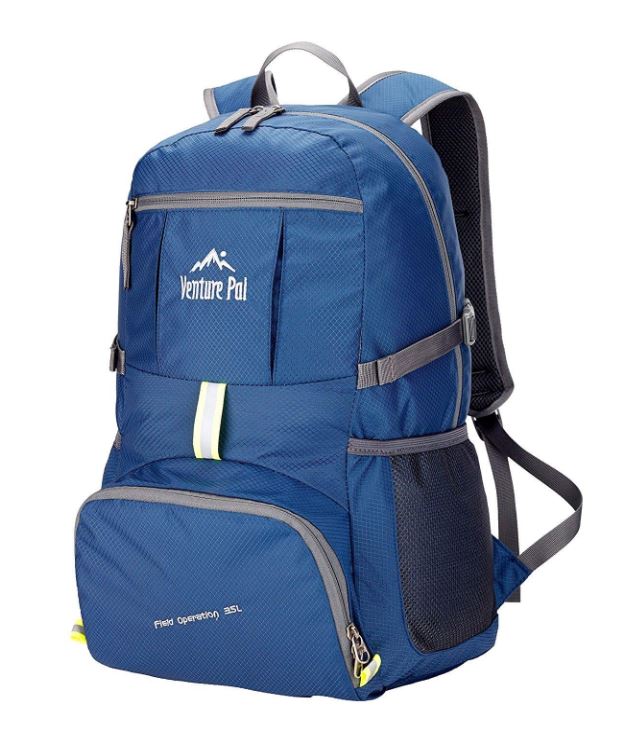 This Venture Pal backpack is lightweight but very durable. It has more than 5,000 positive reviews on Amazon!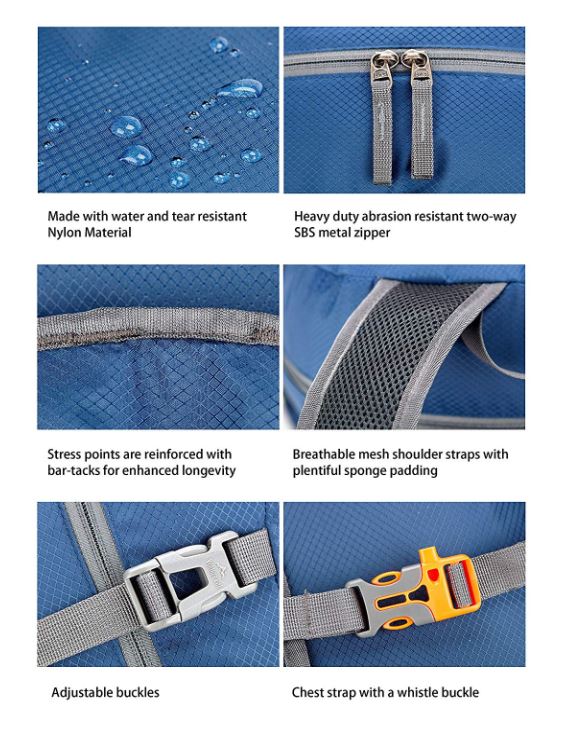 This great backpack is both water-resistant and tear-resistant. It has heavy duty zippers and strong seams to make it durable. It will fit comfortably thanks to the breathable padded shoulder straps and adjustable buckles.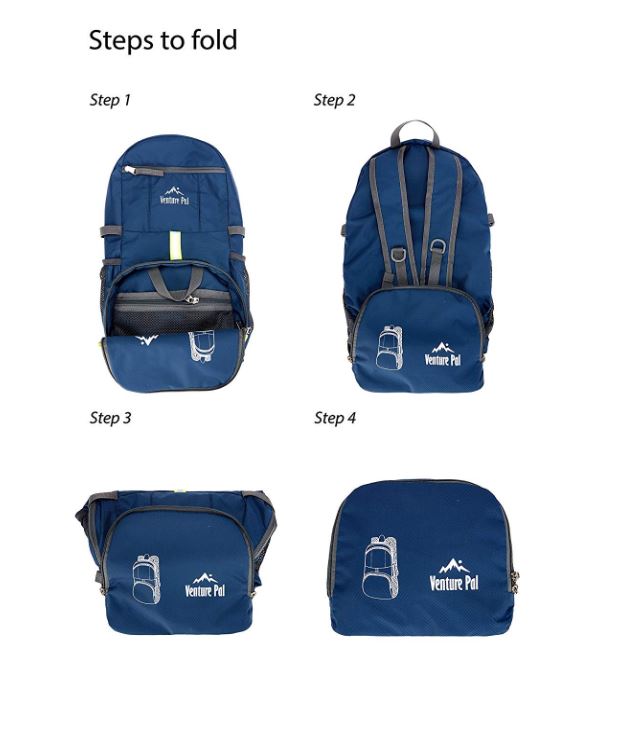 The Venture Pal backpack is easy to fold. If you are taking a trip to an out-of-town cemetery you can put this backpack in your luggage. Then when you arrive at your location fill it with water bottles, brushes, cleaning cloths, a phone power bank and other supplies.
Here is a blog post to give you ideas of what to pack in a grab-n-go cemetery bag.
Phone Power Bank
Never miss a cemetery record due to a lack of power again!
This charger is compatible with iPhone XS, X, 8, 7, 6s, 6 Plus, Samsung Note 9, S9, iPad Tablet.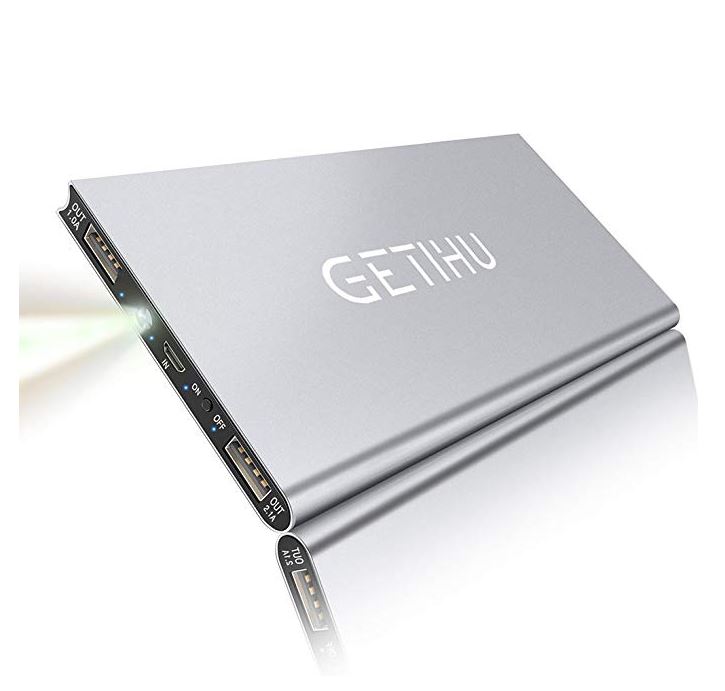 This awesome power bank is slim and compact. It has a 10000mAh capacity – more than enough for an all day trip! It can fully charge your iPhone 8 three times!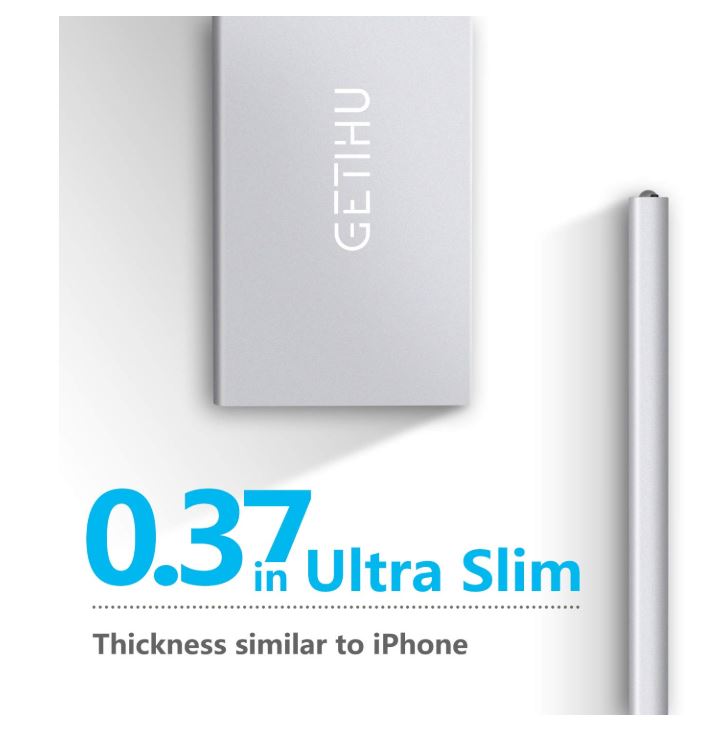 You'll appreciate how slim this power bank is! It can easily fit into your pocket. It is about the same thickness as an iPhone.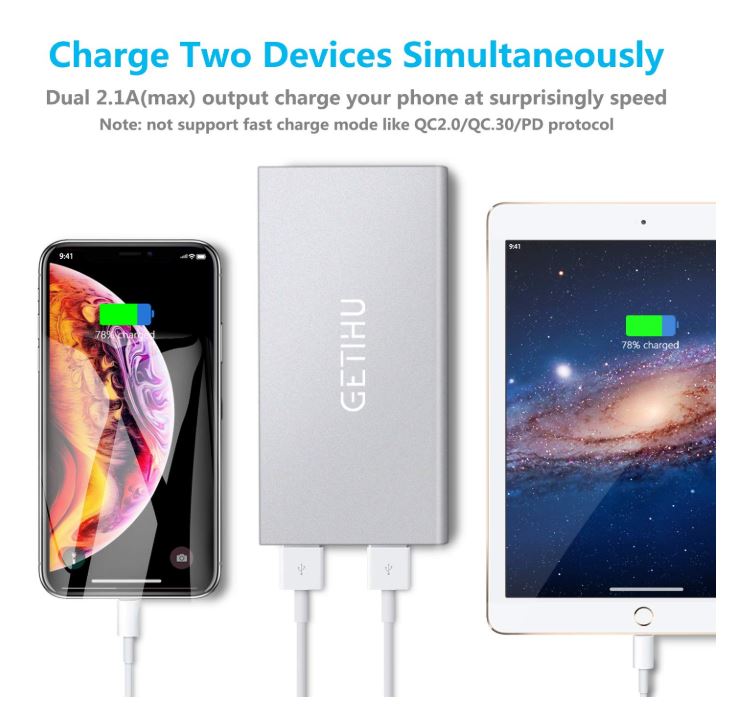 This dynamic little charger has 2 USB ports, allowing you to charge both your iPhone and your iPad at the same time!
And it's fast . . . 1.4 times faster than a standard charger! It is 4.8A high speed.
This awesome power bank also has a cool LED flashlight. It's perfect to shine across the surface of a gravestone – day or night – to make it more readable.
The package includes the power bank with a 3 year warranty, a protective bag, a micro USB cable, and a user manual. The power bank comes in silver, gold, or black.

Getting Started
Download the BillionGraves app to your smartphone.
Create a free account on the app or at BillionGraves.com.
In the app, click on "take pictures" to begin taking gravestone photos. The GPS location will automatically be recorded.
When finished, connect to Wi-Fi and upload cemetery photos.
Repeat!
Photo-Taking Tips
Stand to the side to avoid casting a shadow.
Remove weeds, grass, or other debris that may block gravestone information.
Be sure names and dates are inside the photo frame.
Use the link icon in the corner of the screen to connect photos. This may be done for gravestones with multiple sides or to link family members.
Use the pencil icon in the corner of the screen to label stones that may be difficult for transcribers to read.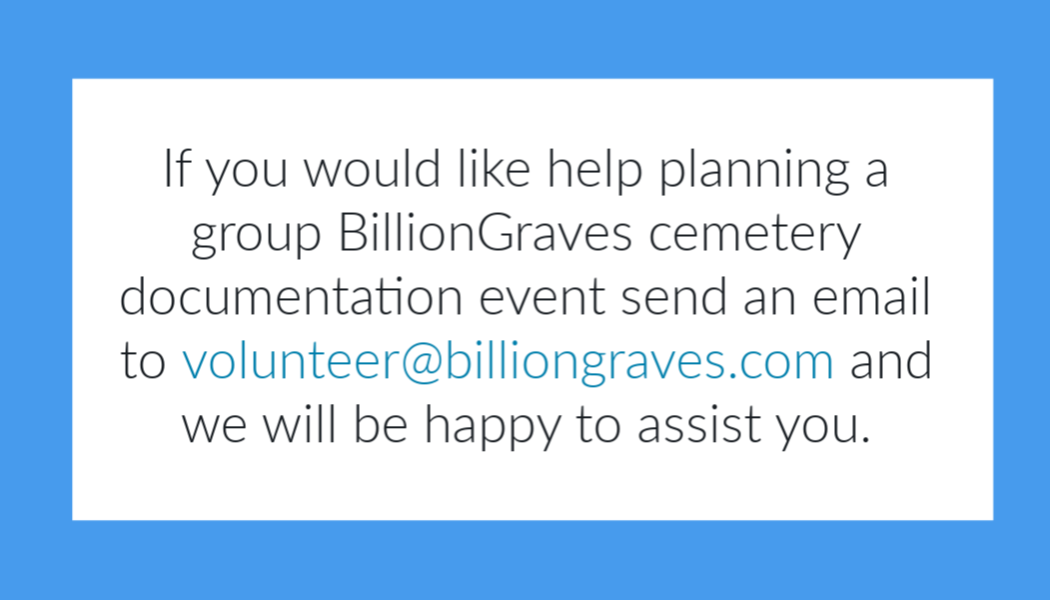 The "Fine Print"
All photos and transcriptions must be submitted before the closing date of June 30, 2019 @ 11:59:59 pm GMT. Any submissions after that point will be excluded from the final results.
This promotion is intended for BillionGraves photographers and transcribers.
Supporting records will NOT be counted towards the monthly totals. Only images that originate from the BillionGraves app will be accepted.
If you select the Amazon Gift Card, options for the .US, .UK, and .CA have supported gift card options. You can select this when you claim your prize.
In countries where Amazon does not deliver physical products, a gift card will be automatically be selected and emailed to your BG Account.
If you or another user marks a headstone picture as "bad" we deduct it from the uploader's total images.
Be sure you have permission and are welcome to take pictures in the cemetery. Remember, private cemeteries require the permission of the owner before taking any pictures.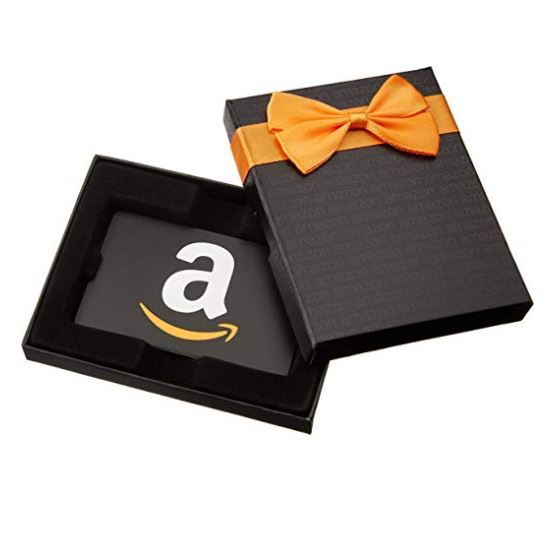 Prize Distribution
More than one individual may contribute to a single account, however, the limit is one prize redemption per BillionGraves account. The prize will be claimed by only the username the combined work was completed under. BillionGraves will not arbitrate any disputes.  ALL RECORDS MUST BE UNDER ONE ACCOUNT. BILLIONGRAVES WILL NOT COMBINE ACCOUNTS UNDER ANY CIRCUMSTANCE.
Items will ship within 2-3 weeks after the contest closes for winners residing in the United States. International winners, please allow 4-6 weeks for items to be delivered.
Due to current world-unrest, some areas may increase the amount of time it takes for prizes to be delivered. If for some reason your country isn't compatible with the prizes offers, we will work with you to provide you with a prize or gift card that is equal in value.
Recipients will be required to provide a mailing address for physical items. 
WE WILL SEND OUT CONFIRMATION EMAILS TO WINNERS BY JULY 3RD. ALL PRIZES MUST BE CLAIMED WITH PROPER MAILING/DELIVERY INSTRUCTIONS BY JULY 10TH OR YOU WILL NOT RECEIVE THE PRIZE.
Are you new here and wondering what BillionGraves is all about? Then read this . . .
Across the world, gravestones are deteriorating and erosion is erasing the precious details of our ancestors' lives. With BillionGraves, even if a loved one's gravestone is damaged or worn by time, the invaluable information recorded at their final resting place will still be available. BillionGraves is the world's largest GPS-linked cemetery database.
BillionGraves' mission is to document cemeteries in an effort to connect this generation with their ancestry and heritage. Volunteers download the BillionGraves' app on their smartphones and then use it to take photos of gravestones. It's as easy as taking pictures of each grave as they walk along.
In just a short visit – about an hour – 300 to 400 records can be preserved. When the volunteer is finished taking photos they upload them – with one click of a button – to BillionGraves' database, so everyone can use them for family history and keep the memories alive of those we honor and love.
As the photos are taken each one is automatically tagged with a GPS location and a pin appears on a map marking the location of the gravestone. This also makes it easy to find other family members based on burial proximity since about 70% of people are buried in family plots.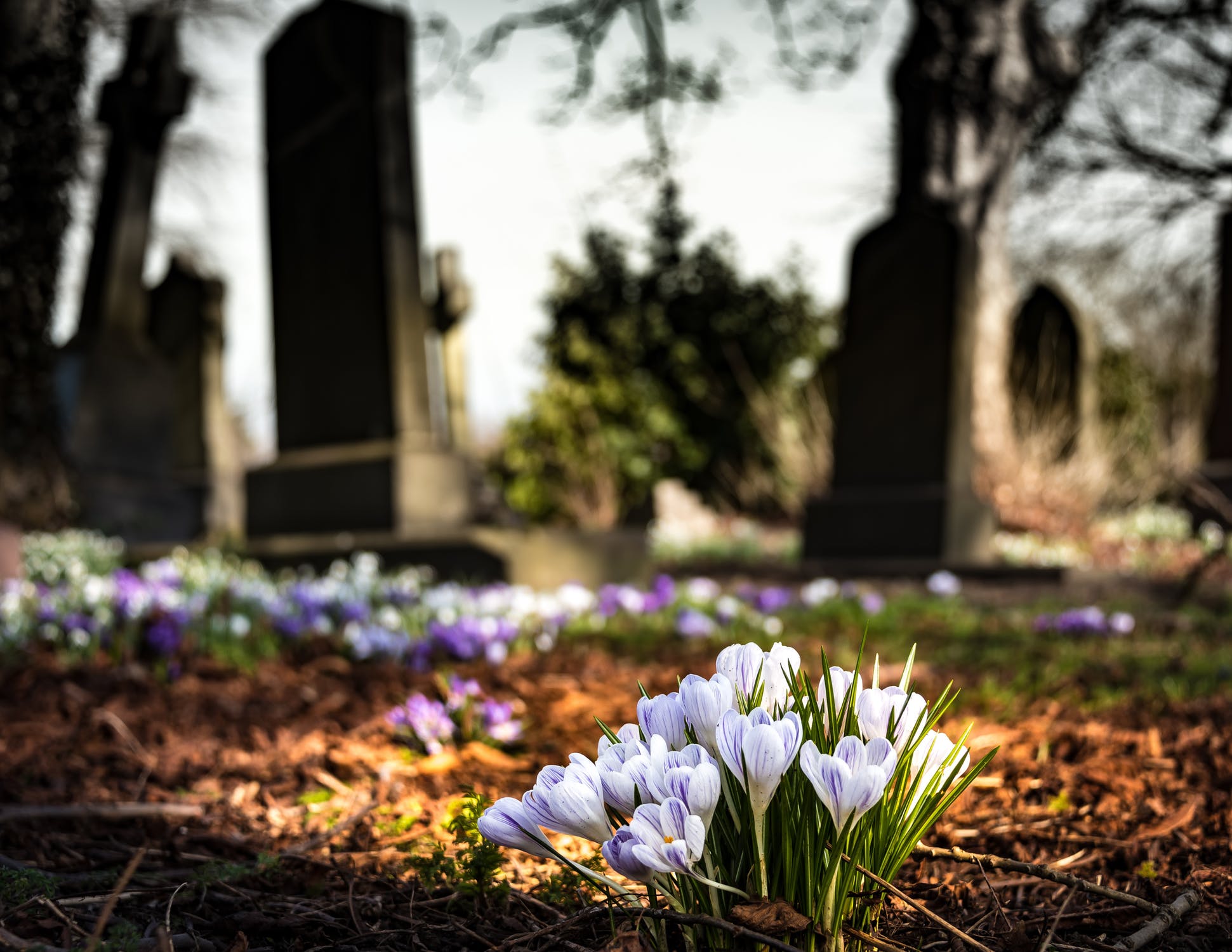 Transcribe Data
Volunteers can then choose to transcribe the names and dates from the gravestones on their own or other volunteers will transcribe the data.
The information is immediately made available for free for millions of families around the globe for generations to come.
Or Lead a Project
You can go to the cemetery right away and begin taking photos on your own or with a group or you may register to be the project leader.
To become the project leader go to https://billiongraves.com/create-event and select a cemetery. If you choose to invite others to help you take photos, you will easily be able to send them emails through this webpage as the project leader.
Whether you decide to photograph on your own or with a group, please go here to find your cemetery and declare it complete when all the gravestones have been photographed.
Good luck on this Double Prize Contest!
Cathy Wallace and The BillionGraves Team
Related posts