BillionGraves Plus
BillionGraves, 12 years ago
3 min

read
9441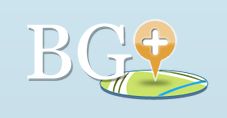 We're unveiling new features on BillionGraves! All of the free features that you've come to enjoy are still free.
Introducing:
BillionGraves Plus
By opening a Plus account, you can access all of the BillionGraves features.
 The BillionGraves Plus account is only $9.99 per year. And if 30 Record Watches isn't enough, you can purchase Notification Packages, which include 10 additional Record Watches. You can purchase a Notification Package even if you don't have the Plus account. For more information on signing up for a BillionGraves Plus account, visit BillionGraves.com.
Earn New Features for Free
Because we love our volunteers, we have started a program to reward you for your hard work: you can earn features just by uploading new images! When you upload just 500 images, you will receive 1 Records Watch (you can be emailed notifications when a certain surname has been added to the BillionGraves database). At 1000 images, you'll receive an additional Records Watch. Then, you'll continue to earn features for every 1000 images you upload. Visit the Upgrade page for more details. We know you'll enjoy making a habit out of recording headstones, and we want to reward you for your efforts.
Of course, all of these features only serve to enhance your experience on BillionGraves. Our database of records will always be free. You do not need a BillionGraves Plus account in order to continue using BillionGraves.
We hope you are as excited about these new features as we are. Thanks again to all of our volunteers—image uploaders and transcribers alike—we couldn't do it without you! Start uploading more pictures so you can earn your first Records Watch!
Related posts