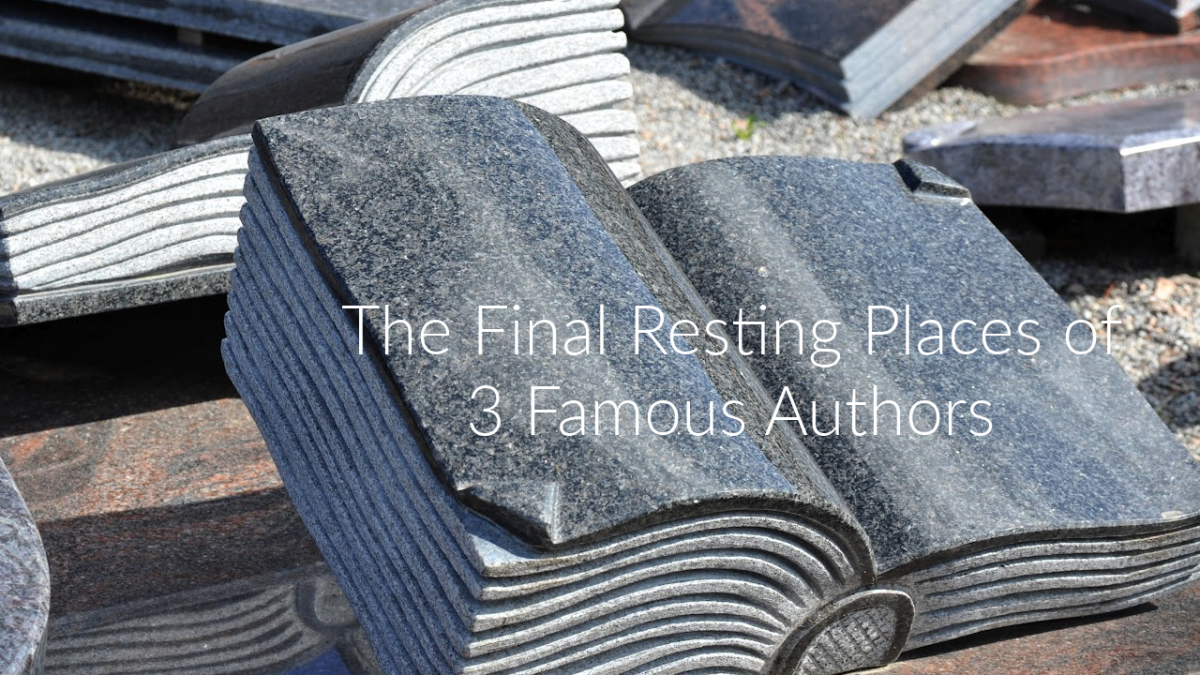 The Final Resting Places of Three Famous Authors
Cathy Wallace, 2 years ago
9 min

read
8619
The final resting places of three famous authors – William Shakespeare, Jule Verne, and Charles Dickens – are a remembrance of those who spent their lifetime sculpting their thoughts into stories, plays, and scripts that have inspired the world.
It has been said that "A writer never has a vacation. For a writer's life consists of either writing or thinking about writing." (Eugène Ionesco, a Romanian and French playwright) Shakespeare enamored us with the crossed-star love of Romeo and Juliet. Verne took us on adventures across the sea. And Dickens brought us to the streets of London where we learned the wiles of pickpockets with Oliver Twist and counted coins with Ebenezer Scrooge.
The Final Resting Places of 3 Famous Authors – #1 William Shakespeare
The English playwright William Shakespeare (1564 – 1616) is generally considered to be the world's greatest wordsmith.
To say that William Shakespeare was a prolific writer would be as big of an understatement as saying that Romeo had a little crush on Juliet.
He wrote 154 sonnets and at least 37 plays:
COMEDIES
HISTORIES
TRAGEDIES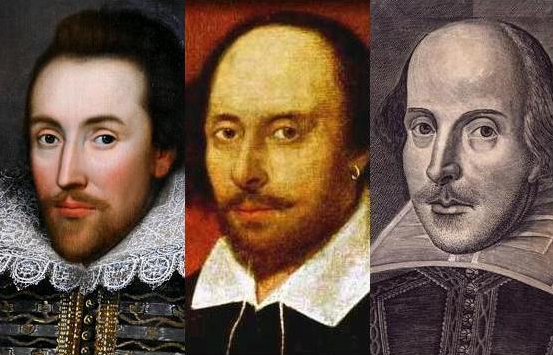 Shakespeare spent his life putting words to paper. But ironically, when he was born in 1564 no one thought to write down the all-important words about his birth – the date. Consequently, his day of birth is not known but it is generally celebrated on April 23rd.
Likewise, no one knows for certain what Shakespeare looked like. He was born long before cameras were invented. There is no written description of his appearance. And he did not commission an artist to have his likeness drawn or painted during his lifetime.
After his death, people clamored to buy original portraits of the renowned William Shakespeare. Since none existed, fakes and misidentified works of art flooded the market.
Shakespeare was a master at developing characters. He averaged 34 characters per play. And The Two Gentlemen of Verona had 60 characters!
In 1849, Sir John Gilbert created this painting of Shakespeare's characters. From King Lear to Macbeth to Romeo and Juliet – Shakespeare's characters have influenced the world for centuries.
Even though Shakespeare's words have traveled around the globe, his final resting place is right where his life began – at Holy Trinity Church at Stratford-upon-Avon in Warwickshire, England. This is the church where Shakespeare was baptized as an infant and his final resting place.
Williams Shakespeare's funerary monument at Trinity Church was carved out of pale blue limestone. His likeness is holding a quill pen in one hand and a piece of paper in the other.
The statue has been retouched many times and was painted entirely white in 1793.
Shakespeare is buried next to his wife, Anne. In his final will and testament, the only thing Shakespeare bequeathed to Anne was the "second-best bed". For many years this was considered to be a "snub" or insult. But now scholars believe differently.
By the laws of the time, Anne would have automatically been entitled to one-third of her husband's estate and the use of the family home until she died. So there was no need for Shakespeare to designate anything specific in his will for his wife at all – and most husbands didn't. And yet, Shakespeare mentions "the second-best bed".
According to the customs of the time, the best bed of the house would have been kept in the guest bedroom. So the "second-best bed" would have been the one the couple shared throughout their married life and the place where their children were born. This is now considered a tender act of love by a dying man to his wife.
Shakespeare died in 1616, at the age of 52 — not bad for a time when the average life expectancy was between 30 and 40 years.
The epitaph carved into the stone slab that covers Shakespeare's grave is a curse against moving his bones. The curse (with modernized spelling) reads:
Good friend, for Jesus' sake forbear,
To dig the dust enclosed here.
Blessed be the man that spares these stones,
And cursed be he that moves my bones.
When Trinity Church was restored in 2008, workers were careful not to disturb William Shakespeare's bones.
The Final Resting Places of 3 Famous Authors – #2 Jules Verne
Jules Verne (1828 – 1905) was a French novelist, poet, and playwright. His best-known works include Journey to the Center of the Earth (1864), Twenty Thousand Leagues Under the Seas (1870), and Around the World in Eighty Days (1872).
In addition to novels, Verne wrote plays, short stories, autobiographies, poetry, and songs. His work has been adapted for movies, TV, comic books, theater, opera, music, children's books, and video games.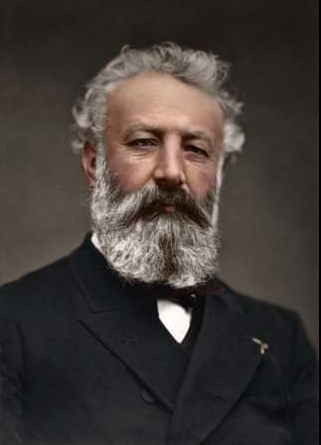 Since 1979, Jules Verne has been the second most-translated author in the world (with William Shakespeare being the first and Agatha Christie being the third).
Verne has sometimes been called "the father of science-fiction".
He was born in France and in 1834, at the age of six, he was sent off to boarding school. His teacher was Madame Sambin, a widow whose husband was a sea captain that had been missing at sea for more than 30 years.
Madame Sambin often told her students that her husband was a shipwrecked castaway on an island paradise like Robinson Crusoe and that he would eventually return. This theme shows up in several of Verne's later novels.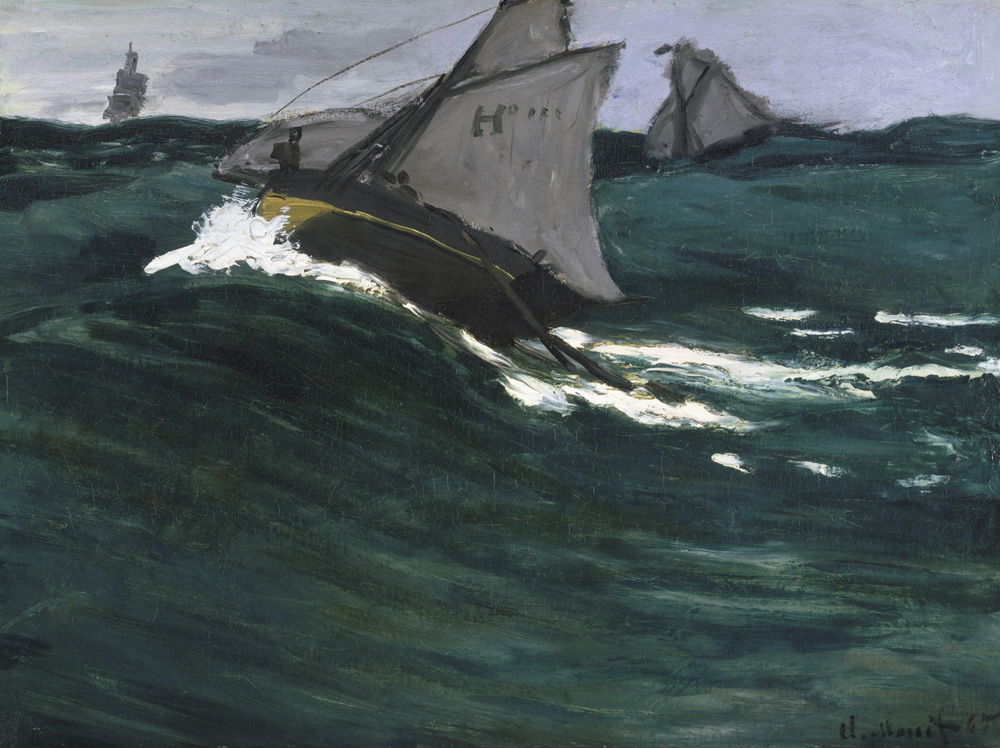 According to legend, at the age of 11, Verne secretly arranged to be a cabin boy aboard a ship that was sailing to the Indies. His intent was to bring back a coral necklace for his cousin, Caroline. His father stopped him from leaving in the nick of time when the ship stopped in a French port just before heading out to sea. Reportedly, Pierre Verne made his son Jules promise that he would travel "only in his imagination".
Verne aspired to be a writer but his father, wanting him to have a secure career, pressured him into following his own footsteps as a lawyer. Verne tried to convince his father, as he wrote letters home, that his future success would be in writing literature.
In 1852, when he was 24 years old, his father offered to give Verne his own law practice. Verne rejected the offer in writing, saying, "Am I not right to follow my own instincts? It's because I know who I am that I realize what I can be one day."
Verne's most extensive work was a collection of 54 novels embodied in the Voyages Extraordinaires series. And at his death, it wasn't even close to being finished.
He was attempting to write a series that touch upon every subject on the earth – and upon everything in the universe as well. In his later years, Verne acknowledged that the project was overly ambitious, saying, "Yes! But the earth is very large and life is very short! In order to leave a completed work behind, one would need to live to be at least 100 years old!"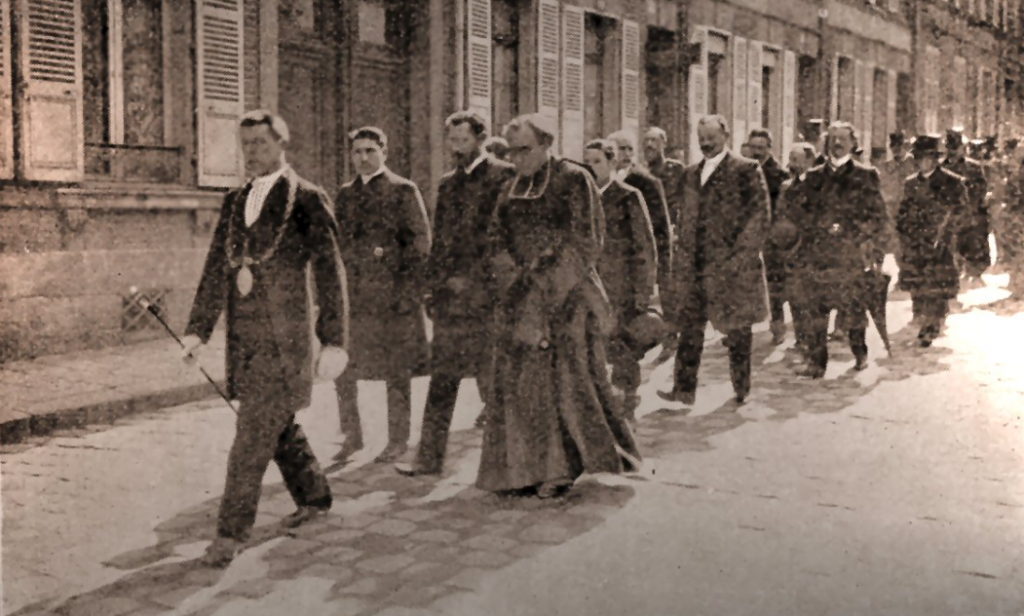 Verne's funeral procession was led by his son and his grandson.
Jules Verne's grave in Amiens, France at La Madeleine Cemetery is as dramatic as he was. The sculpture depicts a man breaking out of his tomb and reaching heavenward.
The Final Resting Places of 3 Famous Authors – #3 Charles Dickens
Charles Dickens (1812 – 1870) is considered to be one of the giants of English literature. He was the author of 15 novels as well as hundreds of short stories, essays, non-fiction articles and novellas.
His most loved work, A Christmas Carol – through whom the world came to know Ebenzer Scrooge, Bob Crachit, and Tiny Tim – was too short to be a novel so it is considered a novella.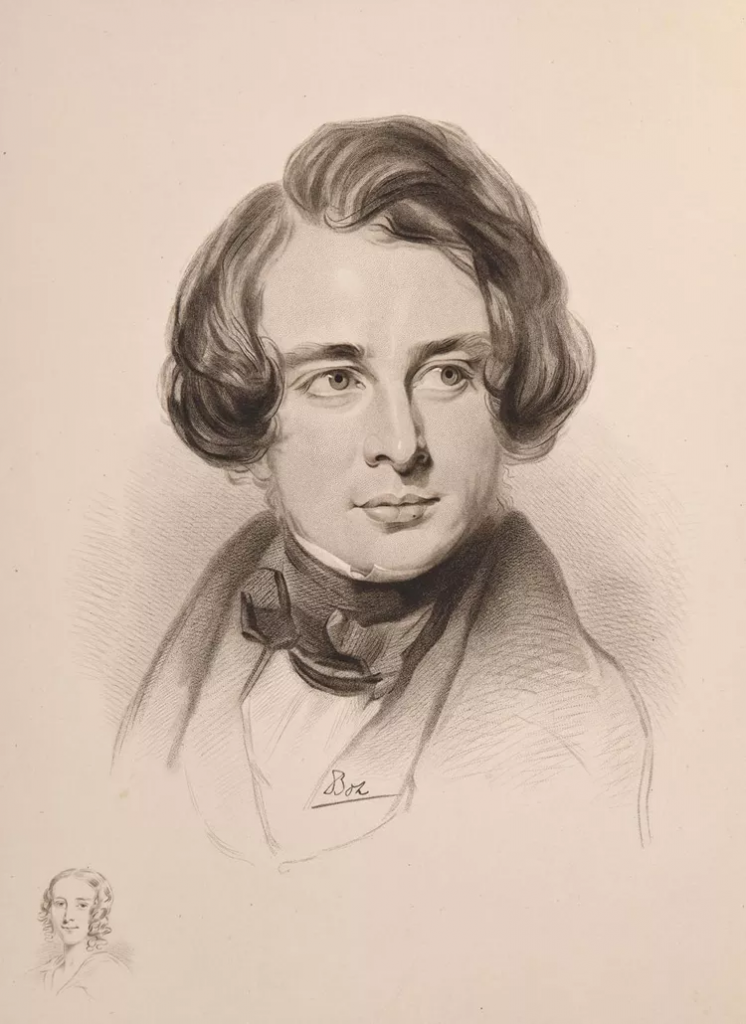 Born in England in 1812, Dickens had limited formal education as he was compelled to do factory work as a child.
His first novel, The Pickwick Papers, was published in monthly segments in a newspaper. It was so successful that he was able to become a full-time novelist.
Dickens toured Europe and America, to give lectures and readings from his novels and stories.
Many of the settings and characters in Dickens' novel originated from his own childhood experiences on the streets of London.
Dickens' novel, A Tale of Two Cities, is one of the bestselling novels of all time. Dickens' works have been adapted hundreds of times for movies and plays. Among the more frequently adapted are David Copperfield, Oliver Twist, and Great Expectations.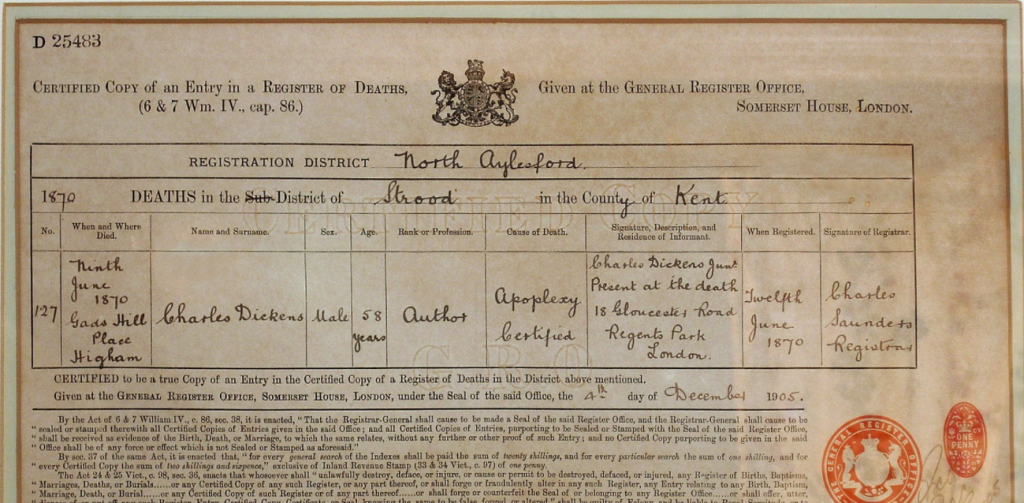 A 1905 copy of Charles Dickens death certificate gives his age at death as 58.
Most of us will be buried with words written in stone at our final resting place, as did Charles Dickens. But he also left his words in our hearts. Here are some of his more famous quotes:
"A day wasted on others is not wasted on one's self." – A Tale of Two Cities
"Have a heart that never hardens, and a temper that never tires, and a touch that never hurts." – Our Mutual Friend
"It was the best of times, it was the worst of times." – A Tale of Two Cities
"The pain of parting is nothing to the joy of meeting again." – Nicholas Nickleby
"The most important thing in life is to stop saying, 'I wish' and start saying, 'I will'. Consider nothing impossible, then treat possibilities as probabilities." – David Copperfield
Charles Dickens is buried in Westminster Abbey in London. The wreath in this photo was placed by Prince Charles and Camilla, Duchess of Cornwall in 2012 during the 200-year anniversary celebration of Charles Dickens.
When Dickens' character, Oliver Twist, was still hungry after a meal at the orphanage he bravely dared to approach the schoolmaster with a request, saying, "Please sir, I want some more."
Millions of readers now look to the final resting places of 3 famous authors as if to say, "Please sir, I want some more" – not of porridge but of their words.
---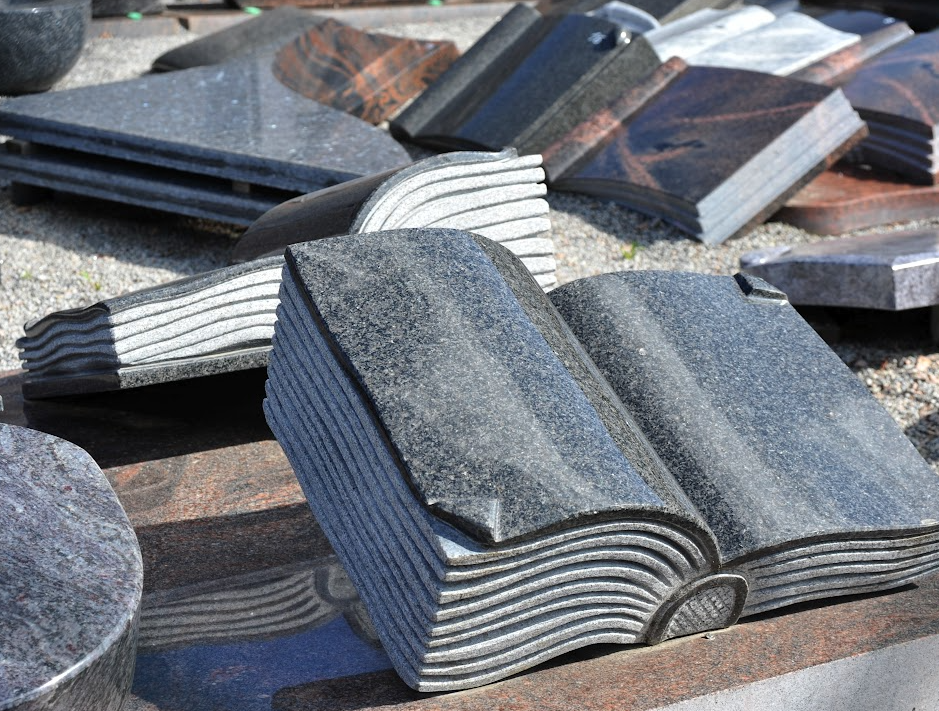 Volunteer to Take Photos of Gravestones
Would you like to get started taking photos of gravestones to help others find their ancestors and grow their family tree? Just click HERE. It's easy and it's fun!
You are welcome to do this at your own convenience, no permission from us is needed.
If you still have questions after you have clicked on the link to get started, you can email us at Volunteer@BillionGraves.com. We'll be happy to help you learn to use the BillionGraves app, find a cemetery that still needs to have photos taken, or plan a group project.
---
If you enjoyed this post, click HERE to read a blog post about the final resting place of 3 famous music composers.
---
Happy Cemetery Hopping!
Cathy Wallace and the BillionGraves Team
Related posts